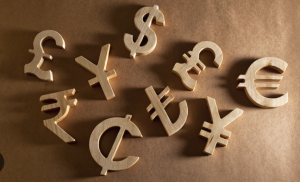 Foreign exchange (FX) market inflows in the third quarter of 2023 have witnessed a 16 per cent decline, amounting to K6 billion, in comparison to the second quarter. This development represents almost 18 per cent of FX inflows, with a significant portion of these funds stemming from Bank of Papua New Guinea (BPNG) FX intervention, as reported by Bank South Pacific Financial Group Ltd (BSP).
Rohan George, the General Manager of Treasury at BSP, shared insights from BSP's third-quarter Pacific economic and market report, indicating that the total FX inflows for 2023 have grown by 19 per cent to reach K18.7 billion. This increase is primarily attributed to a substantial 79 per cent year-on-year rise, amounting to K1.7 billion, in BPNG's FX intervention. George highlighted, "BPNG has supplied 20 per cent (K3.8 billion) of PNG's FX inflows this year."
Despite the noteworthy BPNG intervention, the FX market has encountered challenges in compensating for the absence of Porgera's FX contributions. During the third quarter, volumes from BSP's top five FX inflow customers experienced a 30 per cent drop in August and a 45 per cent decline in September. Consequently, this situation led to a record high in outstanding FX orders by late September, reaching K1.18 billion and causing extended FX order execution times.
George said that BSP has prioritised "national interest" orders over others and favoured trade and service orders over capital orders. Moreover, during Q3, the Kina mid-rate demonstrated a gradual and orderly decline, decreasing by 2.5 per cent to 0.2730. This rate is anticipated to continue its decline, falling by approximately 0.9 per cent monthly or 10.8 per cent annually.
Looking ahead, George anticipated that the FX market would continue to experience relatively stable trading conditions and potentially see a larger-than-usual Central Bank FX intervention aimed at reducing FX execution waiting times. In light of this, FX customers were encouraged to submit their orders promptly, complete with the necessary documentation, in order to mitigate any undesirable delays.
(From media release and news reports)