The highly anticipated 17th PNG Resources and Energy Investment Conference & Exhibition, organised by the PNG Chamber of Mines and Petroleum, is scheduled to take place from 10-13 December at the International Convention Centre in Sydney, Australia.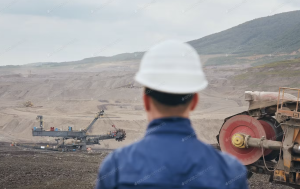 With an impressive line-up of participants, including representatives from the Papua New Guinea and Australia Governments, Resource Sector Ministers, and Industry Leaders, the event aims to foster discussions on the future trajectory of PNG's Mining and Petroleum sectors.
With the backdrop of increasing global demand for minerals and energy, coupled with evolving environmental and social responsibility concerns, the conference provides a timely opportunity for stakeholders to deliberate on sustainable strategies for harnessing these valuable resources. The participation of both governments, industry leaders, and sector ministers underscores the significance of fostering collaboration and exploring innovative solutions.
Over the years, PNG's resource sector has played a pivotal role in driving economic growth and development in the country. The Mining sector, in particular, has been instrumental in generating revenue and employment opportunities. The Petroleum sector, marked by offshore oil and gas projects, has also contributed substantially to the nation's revenue stream. However, amidst the sector's successes, challenges such as environmental sustainability, community engagement, and equitable distribution of benefits have emerged.
As PNG sets its sights on the next decade, the conference seeks to address these challenges and identify opportunities for responsible and sustainable investment. The discussions are expected to encompass diverse themes, ranging from technological advancements that can enhance operational efficiency and minimize environmental impact, to policies that promote local content development and community engagement.
The conference also serves as a platform to showcase PNG's commitment to responsible resource development. It aims to attract global investors who align with the nation's vision for a balanced approach to extraction, taking into consideration environmental protection and the well-being of local communities.
The 17th PNG Resources and Energy Investment Conference & Exhibition represents a pivotal moment for PNG's Mining and Petroleum sectors. The convergence of government officials, industry leaders, and sector experts creates an environment conducive to shaping a sustainable and prosperous future for the nation's resource industry.
For more on the conference, click here.