The South Pacific Tourism Organisation (SPTO) has officially announced the hosting of the 8th South Pacific Tourism Exchange (SPTE) in Fiji's tourism capital, the city of Nadi. Scheduled to take place from May 4 to May 5, 2024, this event marks a historical shift, as it will be the first time SPTE will be hosted in Fiji, departing from its traditional locations in Australia and New Zealand.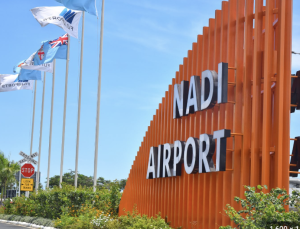 In a collaborative effort with Fiji's Ministry of Tourism and Civil Aviation (MTCA) and Tourism Fiji, SPTO has strategically chosen to convene SPTE 2024 just before the Fijian Tourism Expo (FTE), which is slated for May 6-7 in Nadi, Fiji. This synchronisation of events is poised to elevate the region's tourism sector and foster regional cooperation.
Salaseini Daunabuna, the Permanent Secretary for MTCA, expressed the Fijian government's full support for this initiative, highlighting its commitment to strengthening regional ties within the tourism industry. She stated, "The Fiji government is fully supportive of having SPTE lead into FTE in Fiji in 2024. This will not only enable enhanced regional engagement but also conveys Fiji's commitment to supporting the development of the Pacific Tourism industry. We look forward to working with SPTO in making this collaboration both mutually beneficial and highly successful."
As the event approaches, SPTO will continue to update the SPTE website with comprehensive resources for partners interested in participating in the exchange. Mr. Christopher Cocker, Chief Executive of SPTO, expressed his gratitude to the Ministry of Tourism and Civil Aviation, Tourism Fiji, and the SPTO Marketing Board Sub Committee for their invaluable guidance and support. He underscored the significance of this event, noting, "SPTE is our premier event, and we are thrilled to be bringing it back into the Pacific in 2024."
With the SPTE and FTE set to take centre stage in Fiji in 2024, the Pacific Tourism Organisation is poised to make history while fostering stronger regional cooperation and advancing the Pacific tourism industry. The event promises to be a milestone for the organisation and a significant step forward for the region.